First TBR Tire Launched in JINYU (VIETNAM) TIRE CO., LTD
2021.03.30
JINYU (VIETNAM) TIRE CO., LTD has launched production of its first TBR tire on 10 o'clock 08 minute 30th March 2021 local time, in its new factory which is planned to have annual capacity of 2 million!
After 9 months of intense construction, the project team of JINYU (VIETNAM) TIRE CO., LTD has overcome multiple challenges including the Covid-19 pandemic situation, rainy season etc., and has built up 19 buildings with 130,000 square meters, assembled 894 equipment and supporting facilities, assemble the complete production line and laid a solid foundation for start of volume production in May.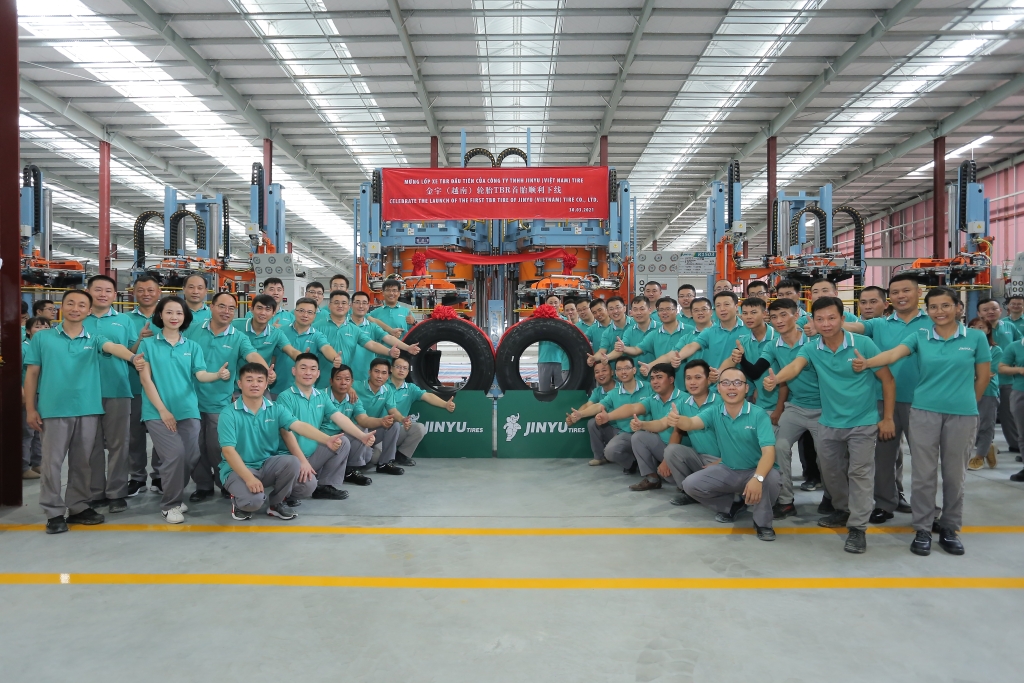 JINYU (VIETNAM) TIRE CO., LTD is the first overseas production base of JINYU TIRE GROUP, planned and constructed with the highest standard of digitization and organically connects the demand from customers with R&D, Production, Delivery by Industrial Intelligent Equipment, Operation Excellence Management System, Intelligent Production Management System, Automatic Control System, Safety Control System, CRM system, achieving scientific decision-making and continuous improvements, pursuing the quality commitment of "Time proves Quality".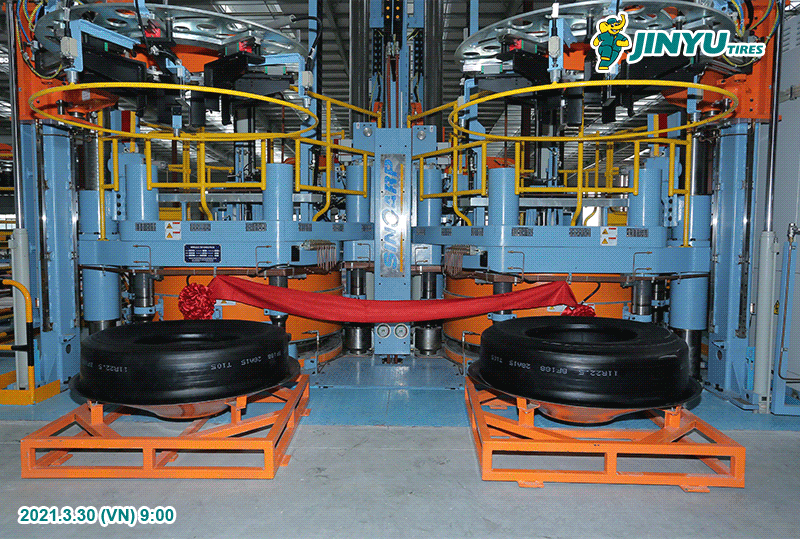 The successful establishment of Vietnam project will optimize JINYU TIRE GROUP's global supply chain and give a solid base for the group's globalization strategy. With the operation of the factory, JINYU TIRE GROUP will be able to provide the best-value products and service to more customers all over the world, including the local Vietnam market.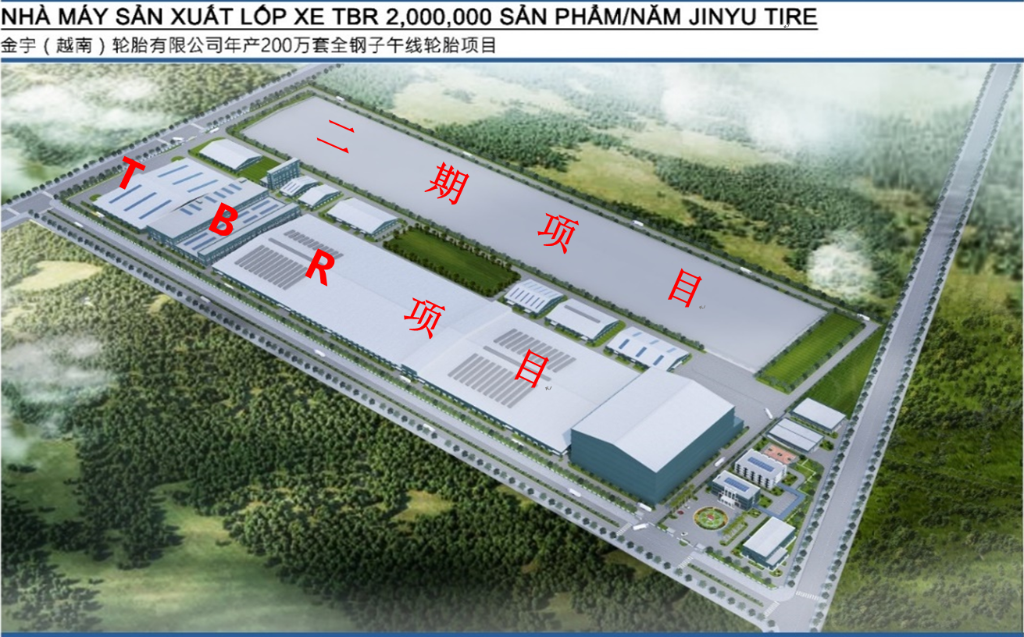 Together and Further!