Full participation by the entire team, continuous improvement in all we do, dedicated to providing customers with excellent products and superior services.
Tire lifecycle
quality control
Whole process information
manufacturing management system
Lean production
intelligent control
Product quality
risk management
Process control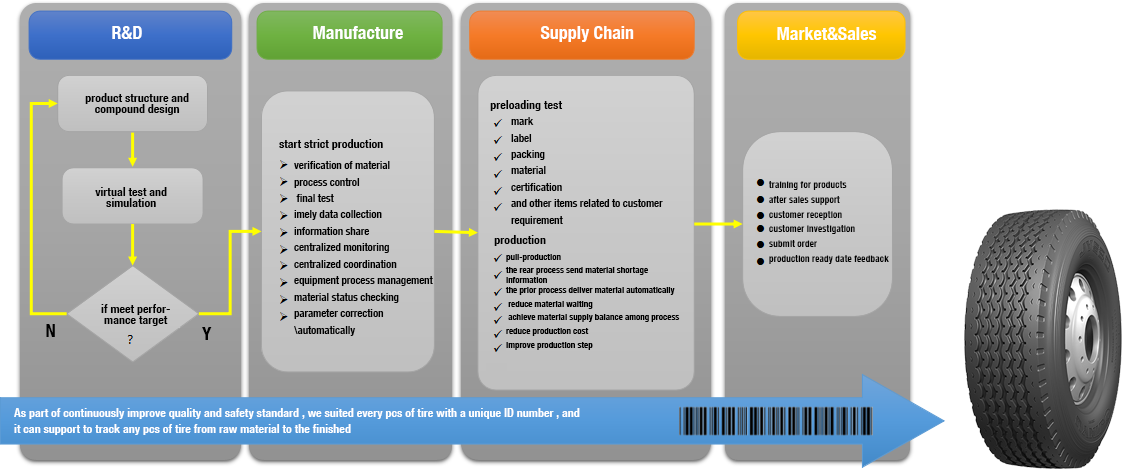 Information management system covering whole process of tire manufacture.
The first manufacturer of domestic enterprises to apply information system management in the whole process.
Process specification management in electronic version
· Process work standard management in electronic version
· Parameter setting up automatically online
Advanced process quality control
· Tooling device verification for material covering all the process
· FIFO control
· Defective information delivery in real time
· Preservation of production database
· LOT track
· Tire weight management
· Cost management
Networked production management
· Production plan transmit by internet
· Networked production information supervision and coordination
· Finished status supervision , feedback in real time
Advanced equipment management model
Overall efficiency calculation
Time management
Tooling &molds management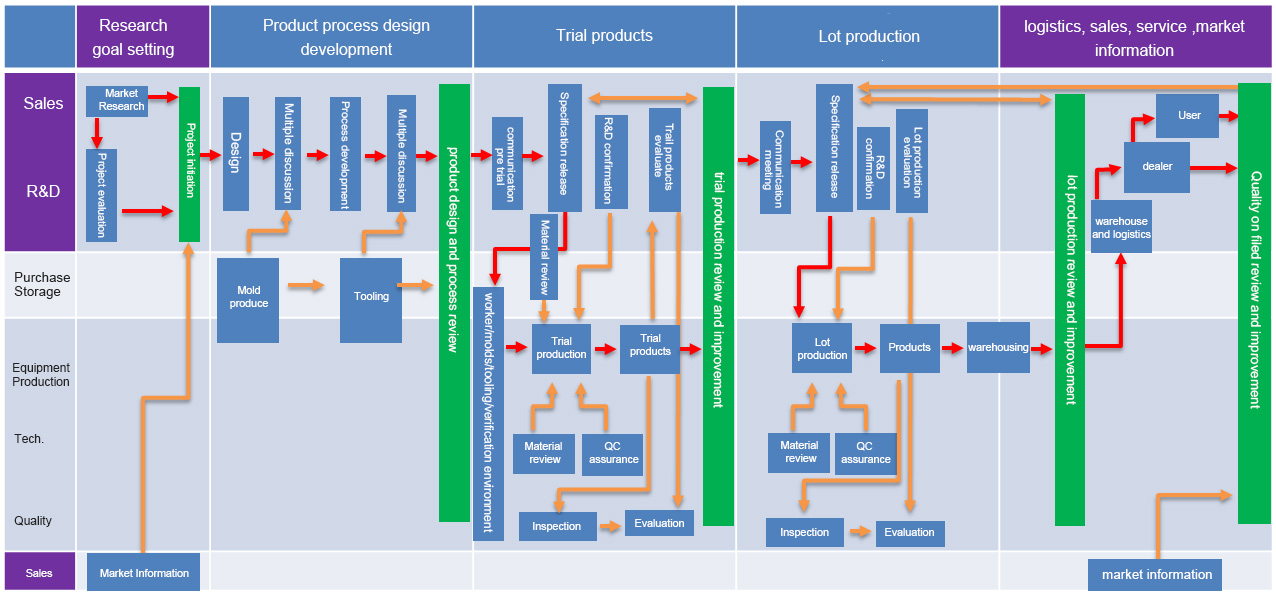 Bar code scanning, material error prevention