Jinyu Tire 2019 New Product Launch Conference was successfully held in Shanghai
2019.07.12
Jinyu Tire 2019 New Product Launch Conference was held in Shanghai New International Expo Center on 3rd July 2019 with the theme"Together and Further".
This conference represented the beginning of JINYU GROUP's new age. Such solemn conference of commercial tire rarely happened in China. The launch of new products and development strategy was a milestone of taking off and an epoch of new technology for JINYU.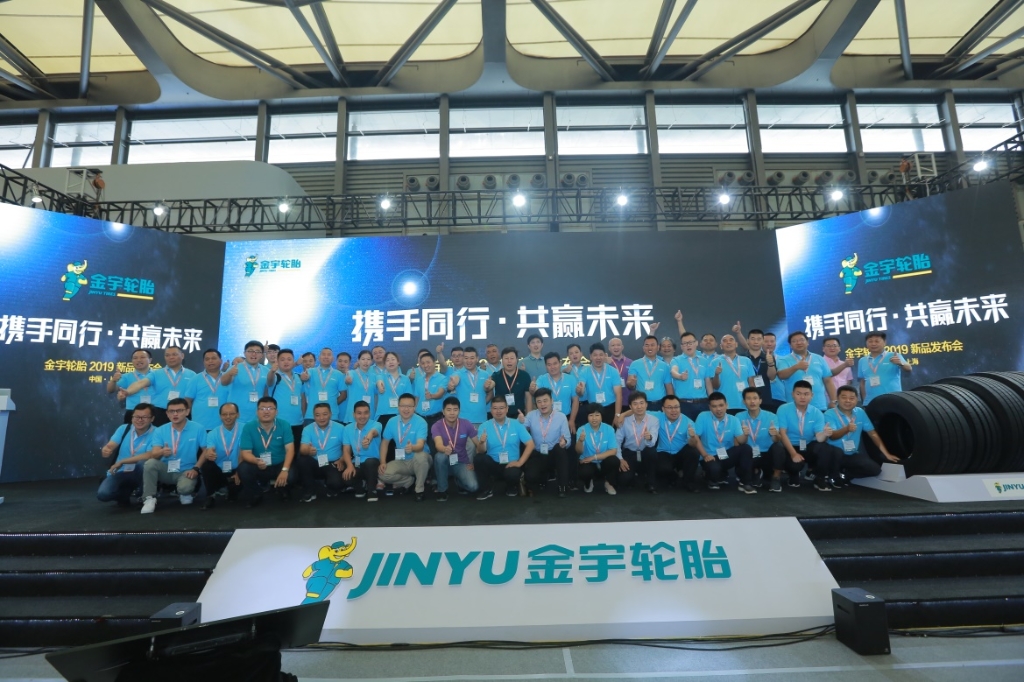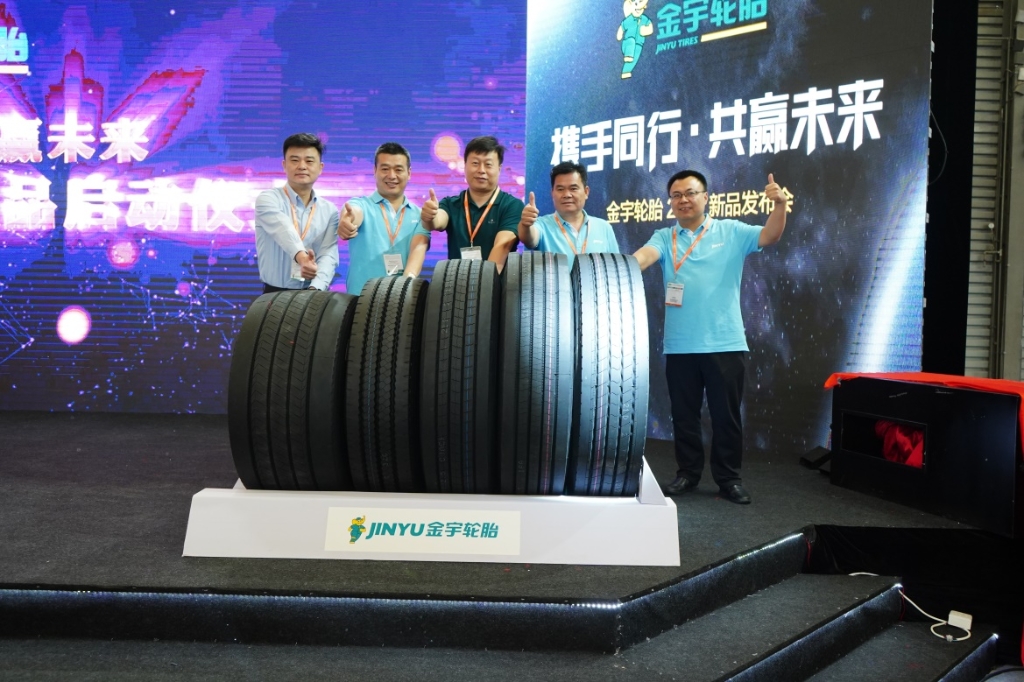 2019 New Product Launch Ceremony
Mr. Liu, vice GM of JINYU TIRE GROUP & GM of JINYU Sales Center expressed on the scene that JINYU would focus on commercial tire and this was the first time JINYU appearing on an automobile exhibition.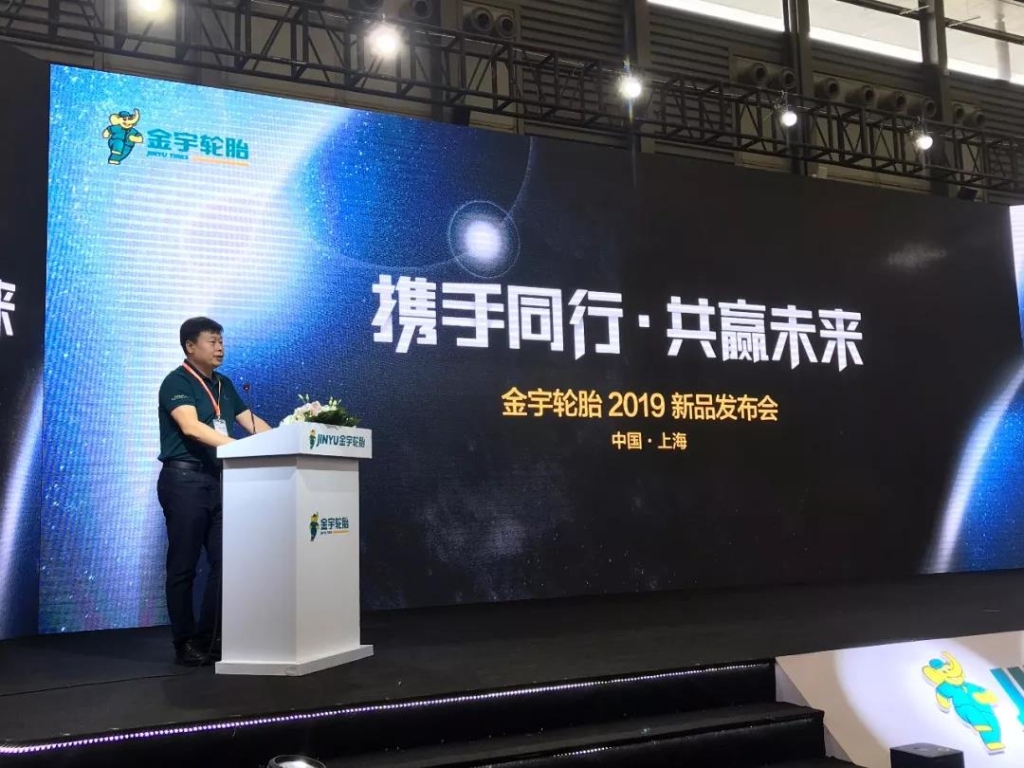 Mr. Zhiyuan Liu, Vice GM of JINYU TIRE GROUP & GM of JINYU Sales Center
Mr. Evan Wang, Market Director of the company, said "All JINYU's business will be built around our 2 core brands, JINYU and BLACKLION. Our company already confirmed the final target of annual capacity, which was to increase the production capacity to 7 million by 2023. JINYU team will devote to product R&D and sales. Developing the oversea production capacity is also one of our first works. Our company already set up oversea sales center and built the sales team, which was an important sign of the realization of oversea sales net." Meanwhile, he mentioned the Influence of international trading war on JINYU is very limited.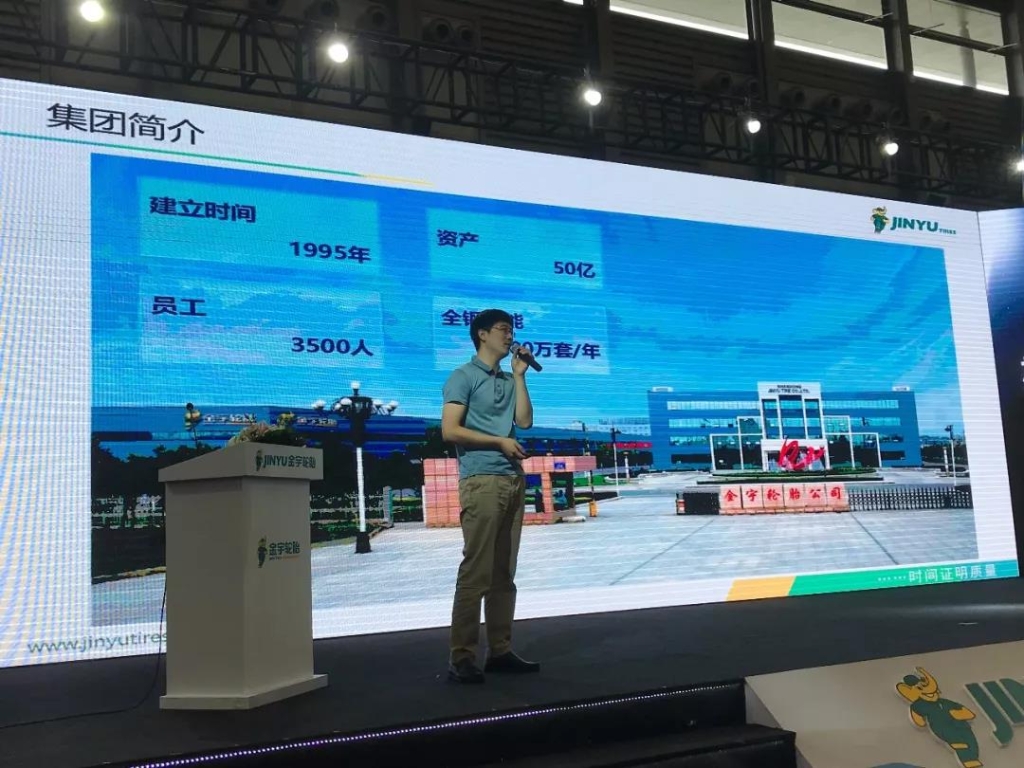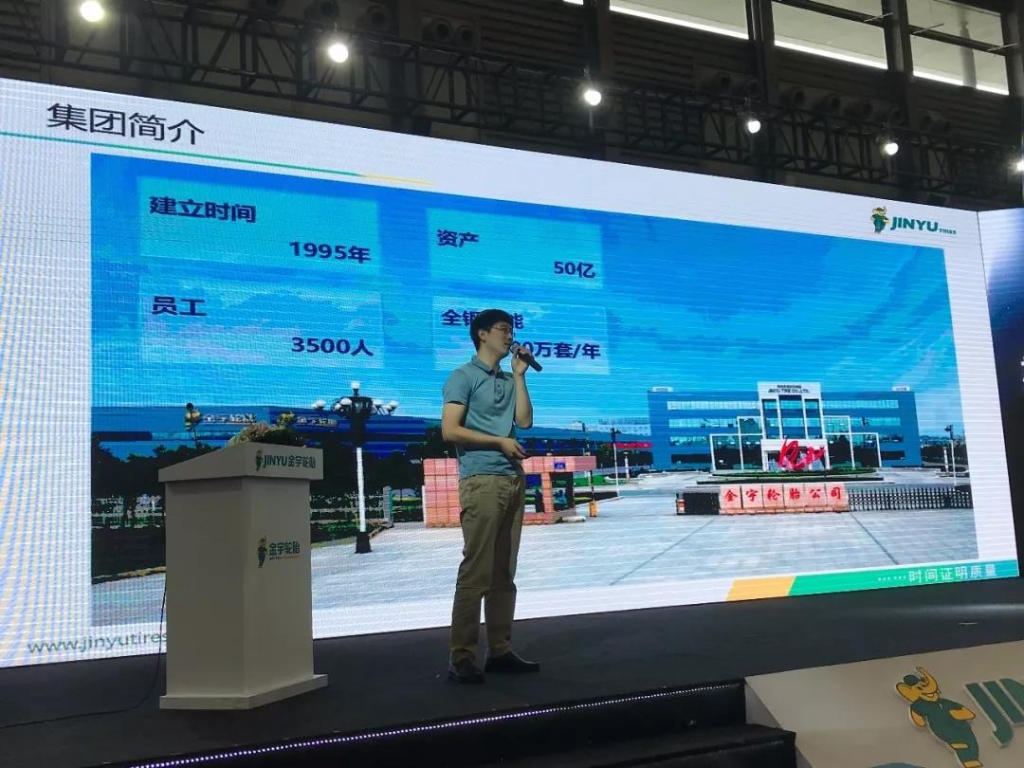 Mr. Evan Wang, Marketing Director of JINYU TIRE GROUP
JINYU TIRE took part in this exhibition with five star products, launching high-end steering tire, specialized bus tire and BEKAERT better-way ultra-strong steel cord technology. The future OEM product planning will be based on environmental friendly tire with low rolling resistance and more fuel saving, more lighter to meet customer needs.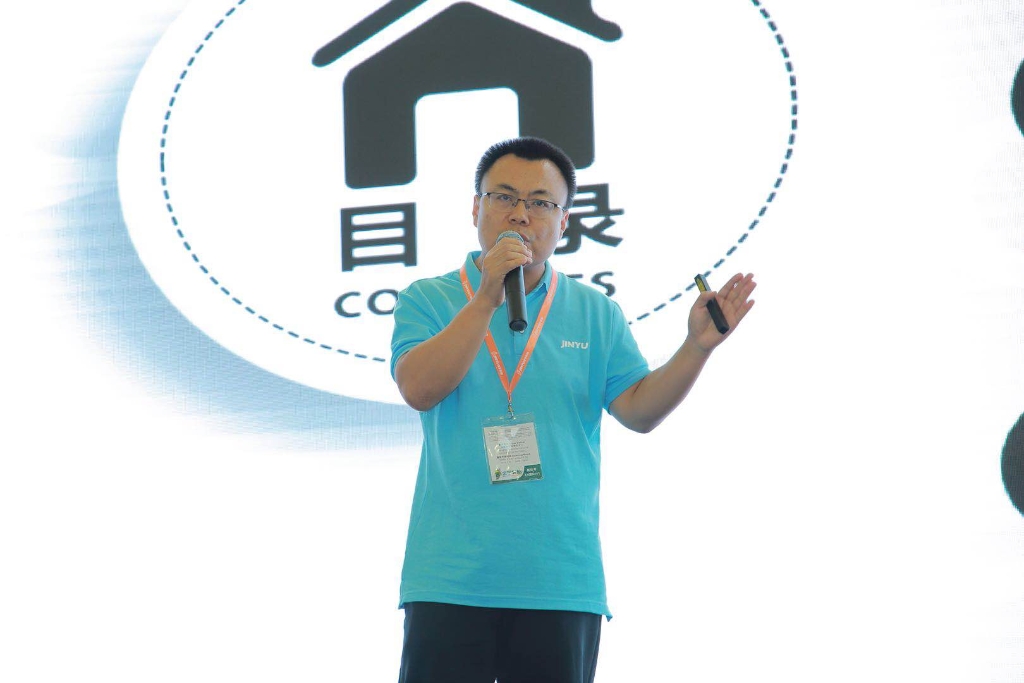 Mr. Zhiqi Huang, R&D Director of JINYU TIRE GROUP
Mr. Peiyu Jiang, BEKAERT Senior Technical Project Manager, said: At this exhibition, BEKAERT has proposed the Ultra strong steel cord, we could have an intuitive feeling that a single steel cord used in 12.00R20 could easily lift an Airbus A380, the diameter of which is equal to 3 times of the hair diameter. This technology could better reduce the rolling resistance and improve the fuel economy.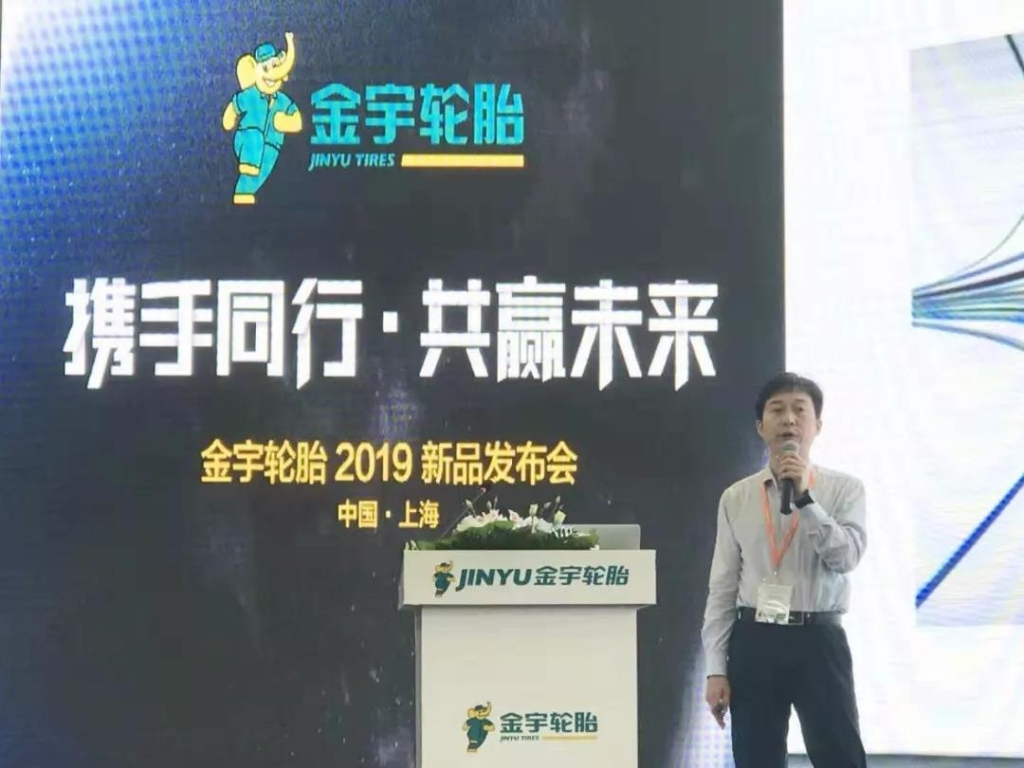 Mr. Peiyu Jiang, BEKAERT Senior Technical Project Manager
New energy is the development trend of the entire automobile industry in the future. As the only components and parts of commercial vehicles during driving, JINYU TIRE will use its own R&D and technical advantages to help the vehicle improving performance in fuel consumption, noise, braking, handling, safety, etc. JINYU TIRE conference is the first time to show the enterprise and products at the automobile exhibition, adding more opportunities to communicate with the OEM, laying the foundation for OE cooperation in the future.
In the past, JINYU TIRES has been a trustworthy enterprise. In the future, JINYU will continue to maintain the enterprise culture and development philosophy, practice our quality philosophy, keep the forefront of the quality upgrading, provide solution to eco-travel for users, and help the high-quality development of transportation equipment.